Room Rates
Extra Large Suites
All our rooms are extra large suites large enough for four cats.
1X GUEST £20 PER DAY
2X GUEST £35 PER DAY
3X GUEST £38 PER DAY
4X GUEST £45 PER DAY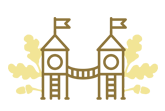 Connected Suites
Interconnecting for large families or clients who require more space for their cats.
1-3 GUESTS PER DAY £68.00 PER DAY
4-6 GUESTS PER DAY £76.00 PER DAY
7-8 GUESTS PER DAY £80.00 PER DAY
PLEASE ASK FOR PRICING IF YOU HAVE SPECIAL REQUIREMENTS
Prices include light grooming, cuddling and play as they will allow. We will e-mail you to tell you how your cat is getting on and send photos of their time with us.
Extra play sessions and more thorough grooming can be arranged on request, please ask for more details and our price list.
Medication is given free of charge.
Kitchen
Our Kitchen provides whisker licking good meals
We provide a range of premium dried and wet food. If your cat needs a specific or prescription diet you may prefer to bring your own food to keep everything as per at home. We can offer our guests a selection of home cooked meals on bone china which are freshly and individually cooked to tempt the fussiest of feeders.
Lily's choice select cuts
Succulent slices of poached chicken £3.50
Lily's Personal Favourite
Steamed salmon, gently hand flaked £3.50
We offer Whiskas, Felix, Sheba, Go Cat and Pro Plan as part of our everyday diet which is included within the price of your cat's stay.