A FIVE STAR FELINE EXPERIENCE
Owned and managed by the Spate family, our feline retreat, named after a very much loved family cat, is located in Chalfont St Giles, Bucks (30 mins from London, 20 mins from Heathrow airport). Nestled adjacent to our house between our own private woodland, fields and formal gardens, our feline retreat provides a quiet, secluded yet stimulating setting where your cat can feel safe and secure with attentive humans on hand. Our aim is to ensure your cat is able to feel as at home as possible and to keep them feeling loved and cared for in your absence, allowing you to relax and enjoy your time away knowing they are under a constant watchful eye that they may not have if left at home.
Lily's Luxury Retreat has been rated as a Five Star, Higher Standard establishment by Chiltern District Council under the new DEFRA guidelines. We are fully insured and undergo regular vet inspections. There is a full length safety corridor with five lever locked doors for added security. All pens are alarmed and soft lighting is provided at night.
Our pens are bespoke built by Peticular Pens who have made them larger than most and they are even more protected from excessively hot weather and colder inclement weather by being housed inside sturdy yet elegant Scotts of Thrapston buildings. They far exceed the standards laid out by the Chartered Institute of Environmental Health and have a thermostatically temperature controlled heating system to keep your cat truly comfortable. With only two pens within each building any chance of cross contamination is kept to an absolute minimum compared to other catteries' pens and the modern impervious construction ensures a standard of hygiene second to none. We play ambient music at times through the day and provide stimulating play and grooming sessions as part of our overall experience if they enjoy this and will allow.
All our family members are keen animal lovers and are involved in the running of Lily's Retreat be it accounting, photography, dealing with clients or playing with and entertaining our feline friends.
LOUISE SPATE
Head of house
I have spent my entire career looking after horses, dogs, cats and small animals. Formerly a professional dressage competition rider, I finally retired after a successful career spanning many years.
(See website Louise Spate dressage)

It was not easy at first to fill this void but smaller animals quickly claimed their place with me and, recognising a need for experienced, high quality care in a superb location in our area, we found a wonderful and rewarding way to utilise our facilities which provide a truly unique venue. Dressage requires a perfectionist attitude in many spheres and this follows through in the keeping of all animals in our care including good housekeeping and husbandry where every attention to detail is taken.
STIMULATING DECORATED SUITES
We only provide large pens which are decorated to enhance the feeling of space, warmth and stimulation which can help to aid relaxation. Cats very often like to snuggle away in quiet, darker places where they can feel safe and secure. We provide bedding that cats can curl up into, and of course you may bring your own bedding if preferred. Each pen houses a large activity climbing apparatus and we have a selection of stimulating toys for your cat to enjoy. Cardboard boxes are available on request! Each pen has a view over open land or woodland to the rear and a contained, peaceful courtyard to the front. Each pen has good ventilation but is protected from in-blowing rain and wind which other pens may suffer from giving your cat more chance of activities in the run area provided. In extremely cold weather conditions our pens are very well insulated and protected whilst also remaining cool in summer.
We understand!
Our family have been long term cat owners, and we understand that it can be initially unsettling for your cat to adjust to its new surroundings as well as being a worry for the owner to leave them somewhere unknown for the first time. We provide play sessions and encourage your cat to partake in grooming using soft, real hair bristle brushes if they will allow and work to get to know your cat's individual characteristics as all cats are unique and require looking after in different ways.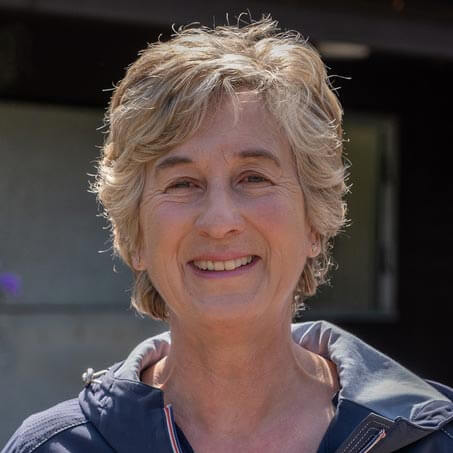 Louise Spate
Head of house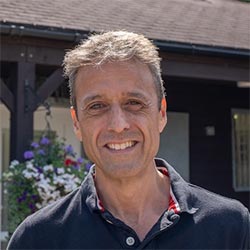 David Spate
Commercial Manager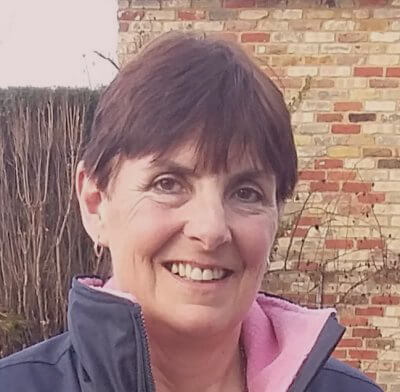 Tania Crossley
Main team member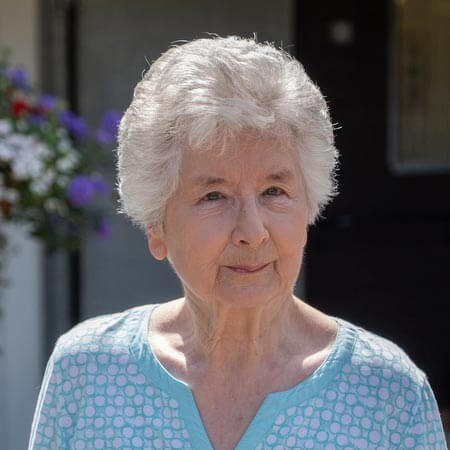 Jan Francis
Helps with grooming and play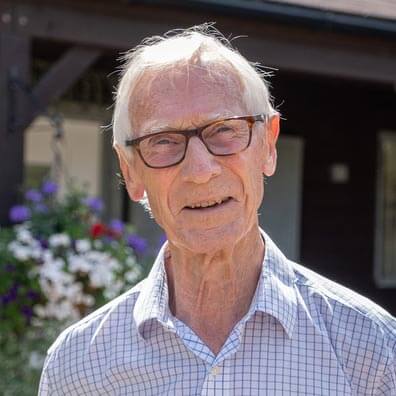 Keith Francis
Helps with grooming and play
TESTIMONIALS
Don't take our word for it, see what our amazing customers have to say:
My cats love Lily's Retreat and always come home happy and settled- we have regular updates and photos when we are away which makes it even more special -would thoroughly recommend it! Kerry R
We have 2 very special cats Asal and Oscar. We also have to travel extensively for work. Since moving from Bristol to Beaconsfield, Asal and Oscar have stayed at Lily's Retreat 3 times. They have settled in quickly and have really loved their stays. We have received regular emails with photos and videos of the two of them. Pooneh R
Cats were very relaxed here, lovely place and people! Kathie T
We are so thankful to have found this wonderful 5* retreat. Our cat Cookie stayed here for two weeks. She is 8 and has never stayed at a cattery before. She is a very shy cat who doesn't normally seek out human contact. Jan not only coaxed her out of her shell but also spotted a medical problem that Cookie is now getting treatment for. Since her return home she is now a very affectionate cat. Thankyou Lily's Retreat, Cookie can't wait to return to your spotless and extremely comfortable cat hotel. Lynne P
We left our cat Jerry at Lily´s for a few days over the summer holidays for the first time and were certainly not disappointed. The quality of the ´suites´were excellent being both large and very clean. Lily´s were kind enough to send us updates about Jerry´s welfare including photos which were highly appreciated. All in all we were extremely happy to find out about this cattery and hope to use it again in the future. Thank you so much for looking after Jerry and the lovely pictures you sent. We are delighted to have found such a splendid place for our demanding cat. Jane R
Thank you so much for taking such good care of Sam and Lilah over the last week - they've never come home so relaxed and content, so I know they were happy staying with you! Emily H
We have just collected Gracie from her second stay at Lily's. Gracie was a CP cat and is my world! I hate leaving her! But I know she is in the best care, with all here individual little quirks attended to! Receiving lots of photos of her while we are away really does put my mind at ease. It's so lovely to see what she's up to while we're on holiday, knowing she is receiving fuss and attention. Thank you so much for caring for her. I know we'll be back! Katharine S
A massive thank you to Louise and her team for looking after my 3 cats whilst I was away on holiday, they have come home looking great and very happy. It was lovely to receive regular updates with photos and videos. Plenty of toys and cat trees to keep my active boy amused, would highly recommend to anyone that is looking for a luxury retreat for their cats Abbie D
5 star Cat Hotel - beautiful surroundings - spotlessly clean pens & great interaction to keep my very active Russian Blue stimulated. He came home very happy & relaxed - would highly recommend Jayne M
Both our kittens were very happy there. One kitten was recovering from an operation and Louise could not have been more helpful and kind to accommodate him. I felt confident that they were both being very well looked after Sian H
What a fantastic find! Five star review with five star facilities. Couldn't fault this cat hotel and if I was a cat I'd definitely choose to stay. Louise has so much patience and gives all the cats the attention they need. This hotel is something special for our furry friend to stay whilst we're away Jacqueline P
I just wanted to thank you Louise and team at Lily's Retreat for the care and attention our cats received on their little holiday recently at your premises. We had used a previous company but our cats seemed very subdued on collection but not this time! Snowflake and Chocolate can't wait for their next holiday. Many thanks and definitely a 5 star service. Don O
So pleased with the quality of this cat hotel! I was apprehensive leaving our Willow for 3 weeks but it was like a pampering holiday for her. Having visits for playtime and brushing 5 times a day she was happy and healthy when we picked her up. An extra amazing bonus was getting emails a few times a week with photos and videos, really lovely for my daughter's peace of mind. It's a bit more than the standard cattery but well worth it. Thanks to Louise and all the family at Lily's 🙂 Laura H
Twinkle just spent 5 days at Lily's Luxury Retreat and I couldn't be happier. It's been a while since she had to stay in a cattery but she settled in strait away; I received regular updates with photos and videos which was a very nice touch. Lovely space provided, very clean - really could not fault it in anyway. Have re booked. Joanna G
Thank you for looking after him so brilliantly Louise. We are so pleased he settled in quickly and we will book him in with you again next time we go away. We can't wait to see him tomorrow and give him lots of cuddles - we have missed him very much, especially as we've only had him a couple of months before this holiday! He has the most adorable nature 🙂 Thanks again for looking after him - we know he has been in safe hands and has been very well looked after.
Jane
We booked Taz in for a stay at Lily's Luxury Retreat. He had a lovely time and we were kept updated with emails whist away. This is such a wonderful, quiet and peaceful place and Taz was so well cared for and loved during his stay. I would be more than happy to book Taz in again anytime we book to go away again. I cannot praise the place enough and thank everybody there for the care and love they showed Taz.
Paul