Five star hotel for cats

Lily's Luxury Retreat for Cats is a brand new, small and exclusive boutique hotel offering short or long stays for feline family members searching for the next best thing to home.
Our family have been long term cat owners, and we understand that it can be initially unsettling for your cat to adjust to its new surroundings as well as being a worry for the owner to leave them somewhere unknown for the first time. We provide play sessions and encourage your cat to partake in grooming using soft, real hair bristle brushes if they will allow and work to get to know your cat's individual characteristics as all cats are unique and require looking after in different ways.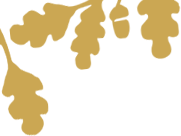 The Location
The Location
The Location
INSPECTIONS BY EXPERTS
"Before the grand opening, Holly (Siamese) and her half sister Lola (Oriental) paid two visits to Lily's Luxury Retreat Hotel to rate the facilities and service. We expected very vocal protests if they were considered below par. Fortunately, these active, curious, demanding (some would say thoroughly spoiled) cats found all to their liking- definitely five star.
Clearly they appreciated the space, warmth, climbing opportunities, comfortable sleeping accommodation (choosing a double snug) , range of toys, interesting views and personal attention such as brushing and massage. As their owners we appreciated the attention to hygiene and in particular, the security; Holly can open doors but will have no luck at Lily's. We feel that this is a very special cattery and the most welcome next door neighbour."
Keith and Jan Francis – Holly (Golightly) and Lola (Montez)
Read More