How To Make Your Christmas Tree Safe For Your Cat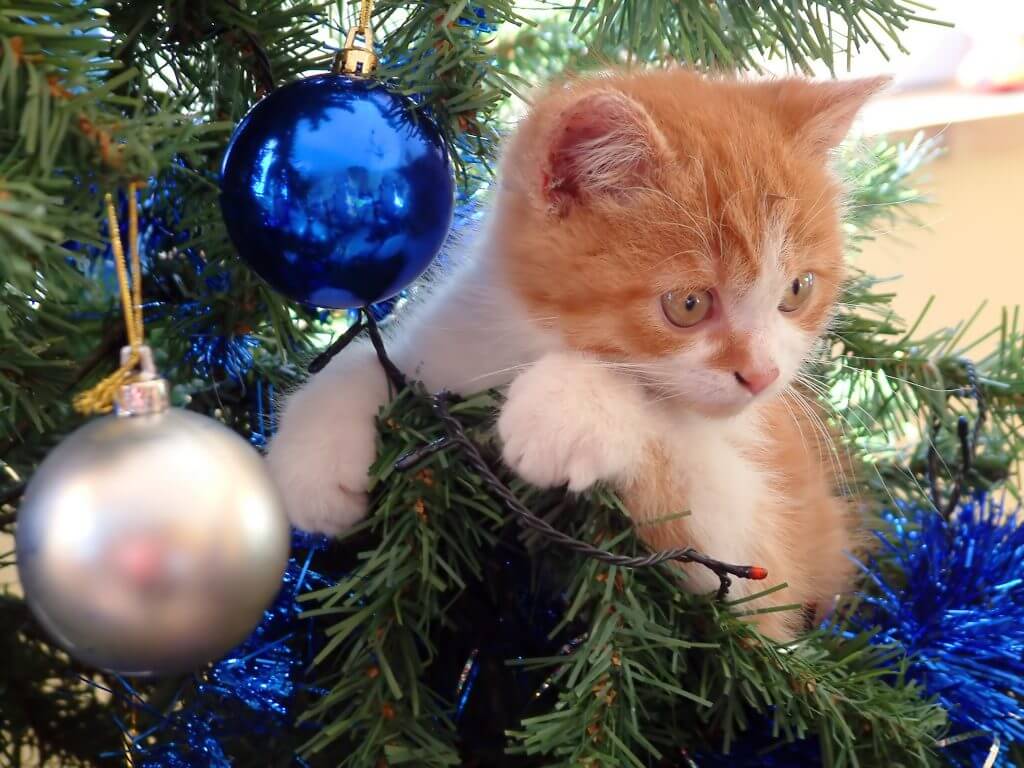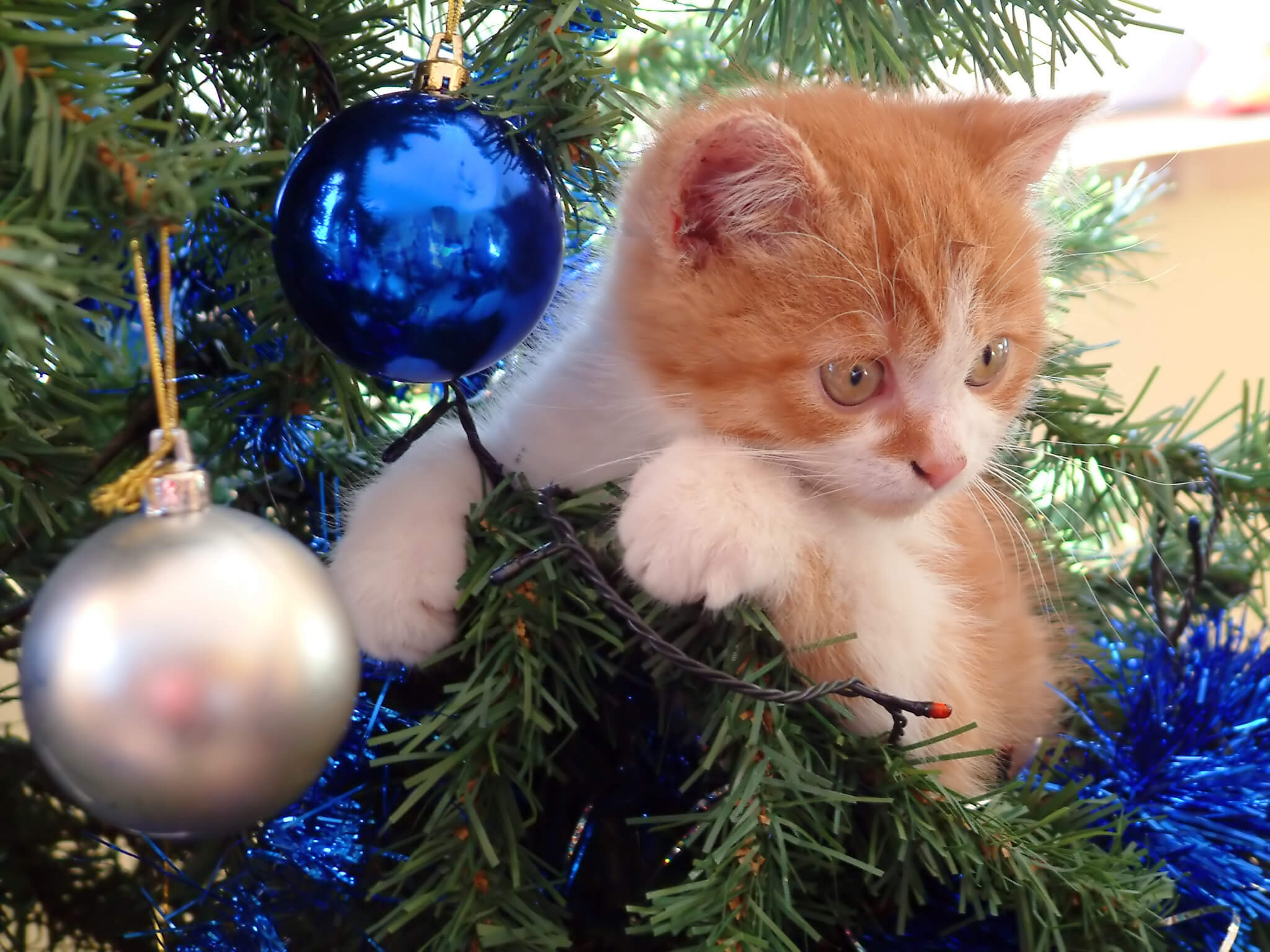 Christmas is a great time of year and it's a lot of fun putting our decorations up and making our homes feel festive. But have you thought about the dangers that your Christmas tree could pose to your cat?
We all know that cats love to bat at baubles and some might even be tempted to climb our tree. Although it seems funny, there is a chance they could hurt themselves. So, take a look at the top tips from Country Living about how to make your decorations cat safe.
The news provider recommends a fake tree as it won't shed needles, which could get stuck in your cat's paws.
Another top tip is to put your Christmas tree in your living room and leave it there, undecorated, for a few days. This will give your feline friend a chance to get used to it and means they're more likely to leave it alone once you add the lights and baubles.
It might sound like common sense, but put fragile ornaments on the higher branches where they're less likely to be batted and consequently broken. When it comes to the lights, leave them off the bottom layers of branches and make sure the cords are well hidden and protected to prevent chewing.
If your cat is still intent on playing with your Christmas tree, you could try using orange peel or citrus spray, as they don't like the smell are more likely to leave it alone.
And if that still isn't working, you could head to Argos, which is stocking half Christmas trees without lower branches to help protect your festive centrepiece from your feline friends.
If you're going away at all over the Christmas period, make sure you make reservations with a luxury cat hotel in Windsor sooner rather than later to have peace of mind that your kitty is well taken care of.